Shayp's corporate mission is to provide water-efficient technologies and to build services that benefit organizations, businesses, cities, and municipalities. To achieve this, Shayp seeks to set the benchmark for the future of smart metering where water end-users are at the center of the value proposition while benefiting facility services, water utilities, property managers, property owners, and insurers.
The United Nations created the SDGs, which are a set of guidelines towards better environmental and social challenges. Shayp provides a simple and concrete answer to water efficiency in buildings.
Shayp is committed to the UN's Sustainable Development Goals. Especially SDGs 6, 11, 12, 13, and 5.

Combat leaks to save drinkable water (SDG 6)
35% of drinking water distributed in houses, buildings, and infrastructures are wasted due to leaks. These leaks go unnoticed 95% of the time and water losses regularly account for 10% to 60% of every water bill.
Shayp's focus is to work with the proptech and water tech industries to eradicate water leakages and resulting water damage. Preventing water leakages helps conserve this precious resource, here and everywhere. So far, Shayp has helped save 1.1 billion litres of water.
Improve cities' resiliency and sustainability (SDG 11)
Shayp harnesses artificial intelligence and patented IoT technology to assess instantly the risks and costs of water leaks using a single measurement point in a building.
Shayp's intuitive tool ranks the buildings with the most leaks and the highest risk. You can use our application anywhere. From large buildings and major public infrastructures.
In Europe, buildings use 70% of distributed water. Combining innovation, simplicity, and ecology, Shayp's real-time water consumption monitoring technology helps prevent leaks for improved maintenance and more conscious use of water.
Additionally, Shayp proactively works towards objectives 6.4 (on efficient water usage) and 6.5 (on implementing integrated water resources management).
Promote sustainable consumption (SDG 12)
Monitoring water consumption helps every maintenance building manager understand water consumption.
To change consumption patterns, Shayp aims at raising awareness about sustainable water consumption. Using our algorithm, we can give detailed information on the level of water consumption to the person in charge and provide them with tips on how to consume better and less, and therefore save water. As an expert on water consumption, Shayp often participates in the creation of cities and regions' climate plans.
Act now to fight climate change (SDG 13)
Currently, 2.4 billion people lack access to basic sanitation services. On the other hand, there is a prediction to rise the water scarcity, which affects more than 40% of the global population.
Shayp aims to make cities more resilient in the face of climate change and water shortages that we are likely to experience shortly.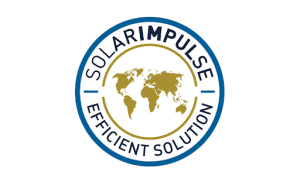 The company has received the Solar Impulse Efficient Solution Label attributed to solutions that are both clean and profitable after an assessment performed by external independent experts.
Shayp collaborates with various organizations promoting sustainability like the Shift or the Ellen MacArthur Foundation.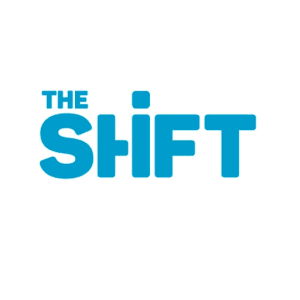 The Shift is a Belgian network. It brings together companies and NGOs committed to transitioning towards a more sustainable society and economy.
The Ellen MacArthur Foundation is a British network that works with businesses to accelerate the transition to a circular economy.
Gender equality to empower all women and girls (SDG 5)
Shayp promotes diversity and gender equality. Its team brings together over 10 nationalities and its board of directors nearly achieves 50/50 gender parity.
Shayp is also in the process of being certified as a B Corp, a certification attributed to companies meeting the highest standards of verified social and environmental performance.
Shayp's actions towards SDG 6 will indirectly contribute to achieving other sustainable development goals, such as SDG 2 (Zero Hunger: water is indispensable for agriculture), SDG 3 (Good Health and Well-Being: lack of water or drinkable water leads to various disease and handwashing saves lives), SDG 4 (Quality Education: women and girls are responsible for water collection in 80 per cent of households without access to water on-site).
Improving water management is key, as water is a vital multi-purpose resource. Water management impacts 80% (35 out of 44) of the assessed targets of SDGs (related to poverty, hunger, health, water, cities, climate, oceans, and land). As the decline of water-related ecosystem services threatens the existence of other services categories.
The General Assembly adopted a UN Resolution that followed the 17 Sustainable Development Goals in 2015. These goals were designed to meet urgent environmental, political, and economic challenges facing our world. They are to be reached by 2030.
For more information on SDGs and how to achieve them, click here.
If you want to know more about our sustainability actions, get in touch or contact us at info@shayp.com