Thanks to the expertise of energy managers as well as building managers with whom we work, we have put together for you the 4 best practices for optimal control of water consumption.
1. Calculate the monthly consumption differences with your manual readings
Unlike energy consumption, water consumption is much more sensitive to the occupancy rate of the building rather than to the number of m³ heated or occupied.
A ratio of water consumption to the estimated number of occupants is a good indicator for establishing an efficient water cadastre for all your buildings. Here are a few orders of magnitude for certain uses:
Schools: 11 liters per day and per pupil
Offices: 30 to 50 liters per day per employee
Don't forget to take into account the seasonality of occupancy in your buildings. If you estimate that your occupancy rate is reduced by 50% or 90% during the summer break or holiday period, you should see your water consumption decrease almost proportionally.
If this is not the case, you can conclude that leaks constitute the major part of your consumption. So take advantage of these periods of homeworking and building vacancy to do your benchmarking.
However, be aware that this methodology has its limits: it will only be possible to identify significant consumption anomalies with excessive consumption of more than 55-70% with a delay of 1-6 months…
Given the uncertainty linked to the calculation, if your teams do not find a leak after one or two tries, it is possible that your diagnosis will be questioned. Use the following method (night time index readings) to confirm the presence of a leak in the building.
2. Night index reading for greater certainty
In buildings with no night-time activity (and if it is possible for the staff to do so), nothing beats index readings between two off-peak hours (late night and early morning). You can even make a calculation of likely leakage rate and predict costs with the following calculation :
Index 2 – Index 1 / Time between two readings = Leakage rate in m3/h or L/h
It is also possible to visually observe the meter turning on the spot and make the following calculation for a complete rotation of the needle every liter :
• 1 complete turn in 1 minute: 60 L/h – 2365 €/year – leaking toilet
• 1 complete turn in 3 minutes: 20 L/h – 788 €/year – small flow
• 1 complete turn in 5 minutes: 12 L/h – 473 €/year – water net
• 1 complete turn in 12 minutes: 5 L/h – 197 €/year – drop by drop
This method reaches its limits in detecting toilet leaks where it can take long time to empty the bowl before refilling automatically. In addition, if the meter is rotated every 10 litres, some leakages will not be detectable with the naked eye using this method.
3. Automated monitoring to facilitate operations
Depending on the type of building, it is possible to identify leaks with frequent remote reading systems. Sometimes 1-4 daily indexes can allow you to quantify leaks in buildings that are completely unoccupied on weekends, but you will need to go up to 96 or even 240 measuring points per day to detect leaks in buildings with greater human occupancy rates.
Beware of the limit for calculations of lower consumption over 24 hours. Indeed, you could highly underestimate the leakage by a factor of 10. Some leakages or abnormal consumption patterns are intermittent and, given the nature of the meter impulses, this can be as much as double the actual estimated value.
Unless you have a truly exceptional case such as a laboratory, do not program a leak alert threshold but rather program the frequency of alert reminders if the software allows it. It is always possible to completely eradicate leaks in a building, so don't ignore them.
If you are unable to solve the situation, call a water leak detection service. These services cost between 80€ -100€ /hour and can cover very large buildings in less than half a day.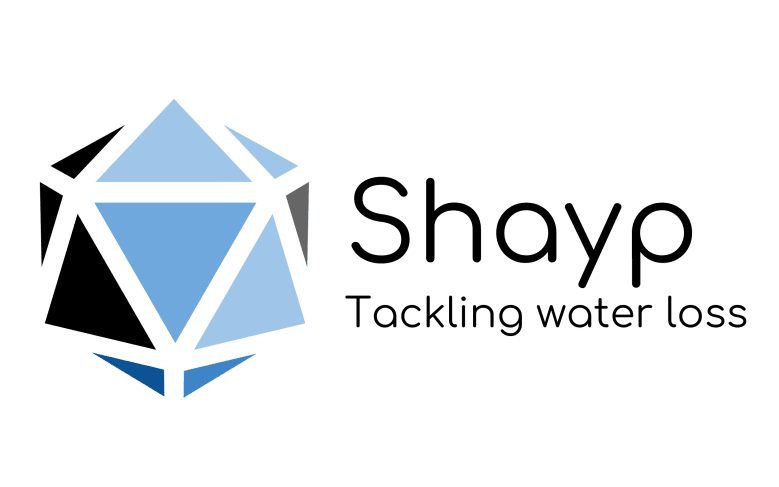 4. Intelligent monitoring for unparalleled ease and reliability
Water leaks are one abnormal mode of consumption, but there are others, linked to automated systems such as water softeners, cooling towers or faulty pumps, which can account for up to 90% of a building's consumption
Before relaying a water leakage to your maintenance department, it is necessary to be almost 100% certain that it is a leak, or you will risk creating a frustration and lose trust from maintenance staff. This represents a lot of work for the energy or building managers, and having a tool that ensures reliable detection can make a huge difference.
Giving control, insights and responsibility over water consumption to maintenance staff is a key factor in the success of water management. This is why it is essential to have an application or software that can be used directly by the plumbers in your department or even by external services. If you want to give them a turnkey tool where all you have to do is report, do not hesitate to contact us for a demo