Get to know our young co-founders in a brief story about their backgrounds. Our co-founders: Alex, Greg, and Zine combine knowledge and passion for the water industry, digital technology as with a goal to preserve our precious blue resource!
Alexandre McCormack

Alex is an entrepreneur specialized in architectural engineering with passion to reduce and optimize energy and resource usage, especially in the smart building industry. He engaged himself in the world of smart buildings thanks to his background in sustainable architectural engineering. Alex co-published a scientific article which tackles the issue of energy optimisation in which he developed an innovative solution to maintain passive ventilation. He designed an innovative building facade which obtained the highest score on an environmental performance tender. He has worked both in the private and public sector which made him a business development expert, and knowledgeable about infrastructure development. Alex is the founder of Shayp. And today, Shayp's ambitious wish is to save 100 billion liters of water by 2021.
Where did Shayp come from?
Everyday, water is becoming a scarcity, rates per cubic meter are skyrocketing and there are no signs of it shrinking.
35% of potable water is dissipated because of leakage and lack of monitoring, and many studies are projecting more issues with water in the near future due to mismanagement. Water is an essential resource that needs to be preserved and that's when Alexandre Mcormack, the CEO, began brainstorming his ideas that were inspired by a tragic event in 2016.
"Children in the kindergarten were sent back home because they were falling ill."
The problem was found to be burst pipes in the building of the kindergarten which were dissipating harmful germs in the building's plumbing system. Alex took the opportunity to start working on a solution to prevent a similar future event.
Grégoire de Hemptinne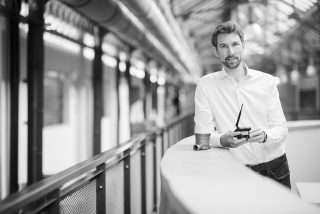 Coming from a data analytics background, Greg is the mastermind behind Shayp's software and data analytics. Greg's educational roots came from mathematics, computer science, and engineering. Being an expert in AI and machine learning, he applied his experience and knowledge in interesting projects such as Stylicist. He developed a smart wardrobe assistant which recommends outfit options to users based on their clothing behavior. He pursued his MBA after achieving his masters in computer science and engineering, acquiring solid business skills which qualified him to become a successful professional.
What's the problem with water management?
We often take water for granted and lack awareness towards our everyday consumption which could lead to devastating consequences. Evidently, we could be having leaks in our plumbing system without knowing about them. Reasons could range from poor structural planning to old unmaintained buildings.
Zineddine Wakrim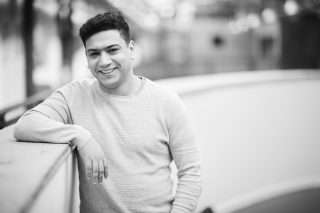 Coming from solid industrial engineering and obtaining a masters in ICT engineering, Zineddine holds the CTO position at Shayp. He began working as a consultant in the airline industry where he developed his skills in the industrial sector. Zineddine also worked in the railway sector where he developed analysis logs to assist the technical and maintenance team to develop solutions to find critical issues in the European Rail Traffic Management System. He established an entrepreneurial mindset by helping startups develop their first product models using efficient lean techniques.
The co-founders combine a deep understanding and knowledge of technical data analytics, IoT and business development, working together to deliver a unique value proposition to their customers and partners. Their ultimate goal is to tackle water management by improving its efficiency, and to reshape the standard of water consumption. Our values are what make the team who aims to be more impactful , sustainable, and most importantly to have fun!
You can read more about us and learn more about our mission and vision.
Are you interested in growing and develop professionally in a fast growing start-up, drop your CV for an opportunity to join us!